Obviously Big O rolled out that dog last week at the precise moment he needed some "distraction Mojo" and get the press off his back.

Here are the other White House pets that will be presented in a later date to keep us from paying attention to the actual news of the day.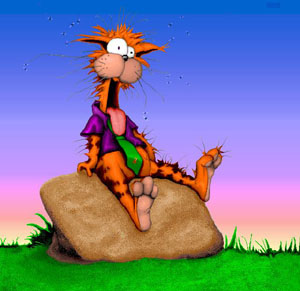 Spitzer the Cat
Will be introduced one hour prior to any planned press conference about a cabinet members sexual indiscretions.

Cheney and Georgie the Fish
Will be introduced right before Obama's speech announcing a $700 billion bailout to the defense contractors that have gone out of business over "lack of war". (They're too dangerous to fail, after all)

Kennedy the Pot Bellied Pig
This smart little fellow will be introduced the morning after Israel flies over Iraq (without permission) and blows up an Iranian nuclear development facility. The nonkosher choice of pet is lost on the press corps, but not the Israelis or Moslim world.

Murray the Gopher
Will be let loose on the White House golf course prior to the next time Obama
gets out the clubs. The hijinks and mayhem from Barack's attempts to slay the varmint, distract the press from noticing he signed a massive continental shelf oil drilling bill.